A START TO YOUR SPRING CLEANING LIST
Sometimes spring cleaning involves organizing, polishing floors, and moving furniture to get into those hard to reach places. Whatever your spring cleaning needs are for your home, here's a list of ideas to start with to make your home shine!
• Cleaning floors and walls can really make a difference in your home. Clean carpeting and area rugs, polish wood flooring, clean tile and baseboards. Walls can be gently washed in dirty areas, and cob webs removed. You can even do a few touch ups if you have leftover paint and it still matches.
• Purging closets is a quintessential spring cleaning chore. You might want to add some organization to closets at this time too from shelving to organizing units. You may never have to clean them out again then!
• If you plan on cleaning out kitchen and bathroom cupboards, make this the time you go green with green cleaning supplies and throw out medicines that are out of date as well. Do not flush medicine down the toilet as it pollutes the water system.
• Clean out and eliminate junk drawers in your kitchen and other areas of your home. Recycle, donate or throw out broken or unwanted items.
• There are too many potential projects to list and every home is unique. So, we suggest you start in one room of your home, finish the cleaning and organization in it and take in that great feeling of accomplishment. Then move on to the next room at another time.
• And if you just don't have time, but want spring cleaning done, hire a cleaning service to do a thorough job, one time. Make sure you agree on the list of cleaning to be done and the price. Here's a list of ideas to make your home shine this Spring!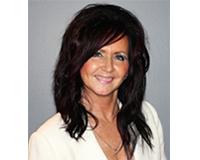 Pam is originally from NY and moved to NC in 1996, with her daughter to take advantage of everything Charlotte and the surrounding areas have to offer. Pam relocated to Charlotte under a Fortune 500 ....