For me the best place to watch any game is live at the stadium in which it is being played. For most of us though the price tag is a bit to much to swallow. Here are the top Five places to go in my opinion. Happy viewing, and if you are going out please be safe!!!
1. Brazwells– How does 1/2 off wings all day sound? Pretty darn good if ya ask me! Combine that with $2 Bud Light and $4 Jager shots and you are set for the place to be on Montford Drive. Enjoy their $2 mimosas and $4 Bloody Mary bar with brunch specials and if the weathers nice, the patio should be packed!
2. Bradshaw Social House – Check out Bowl At The Barn with Of Good Nature, who will be playing pre-game festivities from 2pm-5pm. Located in Ballantyne, this Charlotte native family owned bar is tucked right past Stonecrest Shopping Center. With 17 taps featuring local beer favorites Birdsong and Old Meck along with Guinness & Newcastle there is something for everyone. Retractable garage-style doors open up to a patio so depending on this NC weather; it could be sunny and 75 or 12 degrees and freezing.
With 24 (yes 24 flat screens!) including one massive interconnected display of 8 flat panels arranged in a rectangle for the marque events, everyone is able to view the game. Drink specials will include a $5 Bloody Mary bar from 12-6, $5 Mimosa's, $15 Miller Lite buckets and a $6 shooter special. www.bradshawsocialhouse.com

3. CharBar7 – Nestled away on Carmel Road near Pineville Matthews Road, locally owned CharBar7 has one of the coziest neighborhood bars with a huge stone fireplace that I have seen in Charlotte. With an intimate bar area you are sure to make new friends here. They are running some great specials, including an all-you-can-eat halftime wing bar, $2 Fireball shots and $2.50 wells, everyone should be feeling pretty toasty by halftime. Be sure to try the CharBar burger, definitely something to check out. www.charbar7.com

4.Whiskey Warehouse – Located in Plaza Midwood, Whiskey has always been one of my favorite go-to bars simply because the food is always on point and the drinks always put some pep in my step. I am slightly addicted to the nachos – in my opinion they are the best in Charlotte and I have eaten nachos just about everywhere. The TVs are awesome and visible from all seats in the house. Throw in the fact that the wait staff is friendly and oh yeah, there is an AWESOME rooftop patio that has one of the best views of the Charlotte skyline. Worth checking out if the weather cooperates.

5. Joe Hooper's Beverage and Sandwich Exchange – One of the newest additions to Plaza Midwood, Joe Hooper's has a unique take on bar food and you will not be disappointed. From smothered tater tots to deviled eggs to the kitchen sink burger and fried bologna sandwich, Joe Hooper's has it all…and then some. Super Bowl Sunday will be no different with $2 Bud Lights and $3 312 Urban Wheat Ale. Great Tvs and a great patio where you can watch the insanity of the Thirsty Beaver and whatever else is happening on Central Avenue. www.joehoopers.com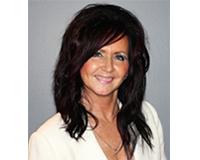 Pam is originally from NY and moved to NC in 1996, with her daughter to take advantage of everything Charlotte and the surrounding areas have to offer. Pam relocated to Charlotte under a Fortune 500 ....