American Country singer and songwriter Chase Rice is preforming live
as a feature Monday, July 13th at Ballantyne Village in The Plaza from 6:30 - 7:30pm for FREE.
Chase was raised in the mountians of Ashville, North Carolina and has topped the country charts.
He co-wrote the single "Cruise" performed by Florida Georgia Line. He released the EP Ready Set Roll,
featuring the single "Ready Set Roll", on October 15, 2013.
The full-length album Ignite the Night was released on August 19, 2014 and includes "Ready Set Roll", the gold single.
On August 27, 2014 Ignite The Night debuted at #1 on Billboard Top Country Albums.
Parking in the deck is available and bring your chair.
They have requested no coolers be brought.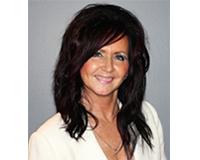 Pam is originally from NY and moved to NC in 1996, with her daughter to take advantage of everything Charlotte and the surrounding areas have to offer. Pam relocated to Charlotte under a Fortune 500 ....