The North Carolina Housing Finance Agency has helped over 83,000 North Carolina residents purchase a home. They offer the N.C. Home Advantage Mortgage with up to 5% down payment assistance statewide for first time and move up buyers. Currently this program is being offered in five counties.... Cabarrus, Cumberland, Guilford, Johnston, and Mecklenburg. The down payment assistance is offered in the form of a five year deferred loan at zero interest. One of the greatest perks is there is no need to repay the down payment loan---- it is forgiven at 20% per year for each full year you live in the home. First time buyers may also benefit from a Mortgage Credit Certificate (MCC), which provides a federal tax credit of up to $2,000 a year.
You may qualify for the down payment assistance if..
1. You are a first time buyer or have not owned a home in the past three years.
2. Your income does not exceed certain limits. ( see chart below)
3. You purchase an existing home below $245,000
4. The home must be in one of the five counties listed above.
5. Your credit score must be 640 or higher
6. You must complete an in-person or online home buyer education course. (contact your lender for recommendations)
| | | |
| --- | --- | --- |
| County | 1-2 Persons | 3+ Persons |
| Cabarrus | $67,000 | $77,000 |
| Cumberland | $62,000 | $71,000 |
| Guilford | $67,500 | $78,000 |
| Johnston | $76,000 | $85,000 |
| Mecklenburg | $67,000 | $77,000 |
If you are interested in applying for or just checking your eligibility for the program give me a call and I will help you find the right home and lender.
Discliamer - All info provided in this blog was provided from the North Carolina Housing Finance Agency.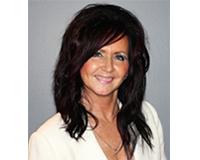 Pam is originally from NY and moved to NC in 1996, with her daughter to take advantage of everything Charlotte and the surrounding areas have to offer. Pam relocated to Charlotte under a Fortune 500 ....