Find the Estimated Value of your Home
Below is a link to my free home value estimator.
The automated price estimates are derived from county tax data of square footage, bedrooms and baths.
We've found that homes are often larger, or have more bedrooms and baths, than the county records show. Thus, automated value estimates wouldn't be able to reflect your home's actual size, improvements, or fast-changing market conditions.
Interested in a more thorough analysis of your home's value? Call me anytime! I am a full time Real Estate Broker in the Charlotte/Union county market with a dynamic team of top producing agents who have listed and SOLD nearly 300 homes over the past two years - this gives us the expertise and knowledge no computer program can ever have.
http://arthur.mycharlottenchomes.com/sell.php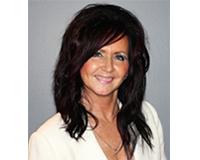 Pam is originally from NY and moved to NC in 1996, with her daughter to take advantage of everything Charlotte and the surrounding areas have to offer. Pam relocated to Charlotte under a Fortune 500 ....