Neighborhood Theater Is Under New Management.
Big changes are happening all around NODA these days. One is the changing of ownership at the Neighborhood Theater, a staple venue in NODA for many years. Don't worry though, they aren't missing a beat with a packed schedule of musical acts. Inside they have already made many upgrades that were certainly needed starting with a new fully stocked bar overlooking the stage with plenty of room to grab a seat for your favorite cocktail. Soon there will also be a satellite bar located next to the stage viewing area for more convenience. Plans are in the works now to take the old balcony seating area and turn it into a bottle service VIP room with a center stage view. A second smaller stage is going to be built for a more intimate setting giving you an up close view of your favorite artist. If you haven't been to the Neighborhood Theater lately, check out their upcoming acts at http://www.neighborhoodtheatre.com/calendar/ If the NODA area is where you would like to call home, give me a call at 704-614-2062 for a list of all the available housing in NODA.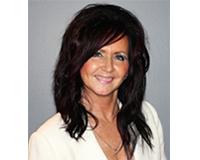 Pam is originally from NY and moved to NC in 1996, with her daughter to take advantage of everything Charlotte and the surrounding areas have to offer. Pam relocated to Charlotte under a Fortune 500 ....