So simple yet delicious. Your friends and family will be asking for more.
Crock Pot Buffalo Shredded Chicken Sandwiches: Large package of Chicken Breast, roughly 10 total. Place the chicken in a large crock pot with sauce of choice along with a cup of your favorite Ranch Dressing and cook on low for 6-7 hours. My favorite is a combination of wing sauce and barbecue. When ready, shred with two forks and add more sauce to your liking. The food will keep nicely throughout the entire day. Serve on fresh rolls with blue cheese on the side and your favorite toppings.
Chili Dogs:
On medium heat using a sauce pan cook beef until done, incorporate all ingredients and stir well.
1 Can Kidney Beans
1 bottle Chili Sauce
1/2 tsp Cayenne Pepper
1 tsp Paprika
2 tsps Chili Powder
Salt to taste
1 lb Hamburger
Pour into crock pot on a low setting to keep warm. I have one of the combo crock pots, as pictured here and utilize all three adding a couple packages of hot dogs and water in one, another with the shredded chicken and the last one with the chili refilling as needed. Works out great, you're not slaving over a hot grill, and you have more time to spend with family and friends. Serve with favorite sides and enjoy!
Chocolate Chip Ice Cream Cookies! Sure to be a hit! Yum
Mix up your favorite batch of Chocolate Chip Cookies, add 1 package instant vanilla pudding to the mix and cook at 375 until lightly brown as they will continue to cook when taken out of the oven. Let cool on a cooling rack.
Once the cookies are cool place in freezer for 10 minutes, add a scoop of your favorite vanilla ice cream and top with another cookie placing them back in the freezer so the ice cream doesn't melt.
Lastly, melt semi sweet chocolate chips to dip one side of your ice cream sandwich in the chocolate, cover with red, white, and blue sprinkles. Place on wire rack so chocolate cools, then back into the freezer until you are ready to serve them. Hello Fourth of July!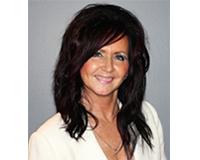 Pam is originally from NY and moved to NC in 1996, with her daughter to take advantage of everything Charlotte and the surrounding areas have to offer. Pam relocated to Charlotte under a Fortune 500 ....