There is a lot of talk about when and where the Monroe Bypass will begin. The answer is now!! The DOT has already began clearing the path for the future bypass starting at it's most southern part between the towns of Wingate and Marshville. The Monroe Bypass, as planned, will run mostly parallel to HWY 74, right along Secrest Shortcut Rd. Several neighborhoods, farms, and stand alone homes will be impacted by the bypass along its 20 mile route. Below you will find current maps and information to help you plan and understand what this means for Eastern Union county residents. The projected time for completion is late 2018. There are of course good and bad impacts you can expect. Hopefully most of the bad will be short-lived and only last during the construction of the bypass . The main goal of the Monroe Bypass is to move all the through traffic smothering HWY 74 from Indian Trail through Monroe over to the bypass for high speed regional travel. If you have questions or concerns about your home and property relating to the Monroe Bypass, I have listed the contact info below to the right of way staff for this project, along with maps and impact zones.
Project Hotline:

Phone: 1-800-475-6402

Email: Contact us

Address: 1548 Mail Service Center,

Raleigh, NC 27699-1548
Right of Way Contact:

Paul D. Wilson, SR/WA
N.C. Turnpike Authority senior real estate representative
Project Right of Way Field Office:
Street Address: 5419 Indian Trail-Fairview Road

Mailing Address: P.O Box 1587, Indian Trail, 28079

Phone: (704) 893-0131 or (855) 634-9239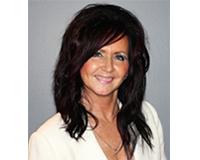 Pam is originally from NY and moved to NC in 1996, with her daughter to take advantage of everything Charlotte and the surrounding areas have to offer. Pam relocated to Charlotte under a Fortune 500 ....