Passed your Real Estate Exam and now you're wondering what to do next.
1.) Take the time and interview several companies. Do your research and don't focus on simply commission splits. Consider what's in your best interest, for example; joining a team or not and the environment that will best allow you to thrive? What helped me was all of the above in addition to surveying random people asking them to share the first company that came to mind if they were to sell or buy a house as well as riding around various neighborhoods to see who's signs were in the yards representing sellers.
2.) Connect with a mentor(s). Shadow them and learn. I had the fortune of having mentors and to this day call on them as I don't think we ever stop learning. In return, share what you've learned and become a mentor.
3.) Learn the business and excell in what you offer for example: follow up after an appointment by leaving a thank you message, a thank you e-mail or card. When you earn a listing, call in a professional for a photo shoot no matter the price point of the home. Everyone deserves your best.
4.) Let your sphere of influence know you are a Real Estate Agent. You'll be amazed how many people you know from your hair dresser, chiropractor, to accountant etc. and in turn who they know.
5.) Show up. Make a schedule and stick to it, visit builders, seek out additional training, set goals in terms of how many calls daily to obtain lisitings and potential buyers, make your goals visible, hold yourself accountable, ask for referrals, and celebrate your successes.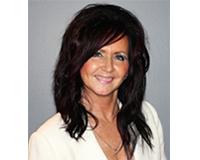 Pam is originally from NY and moved to NC in 1996, with her daughter to take advantage of everything Charlotte and the surrounding areas have to offer. Pam relocated to Charlotte under a Fortune 500 ....